Skip to Content
The Leading Provider of Agricultural Solutions.
Vantage Sierra Cascade, a Laser Man, Inc. corporation, has become the leading provider of precision agricultural solutions that its customers trust. We are the most recognized and accomplished leader in the industry, supplying the best products, services, and most importantly, the best solutions. Our team takes pride in providing technology solutions that enhance your agriculture and profitability. We hire only the most skilled and knowledgeable staff and keep a well-maintained facility that both employees and customers will respect, depend on, and be proud of.
Vantage Sierra Cascade's vision, which has already been substantially fulfilled, is to be the first provider our customers choose because of our excellent support and innovative solutions. We will continue to be "Simply the Best" for years to come. We know our strength lies in our diversified portfolio of solutions for the agricultural market, as well as our new and constantly evolving services, technology, and procedures.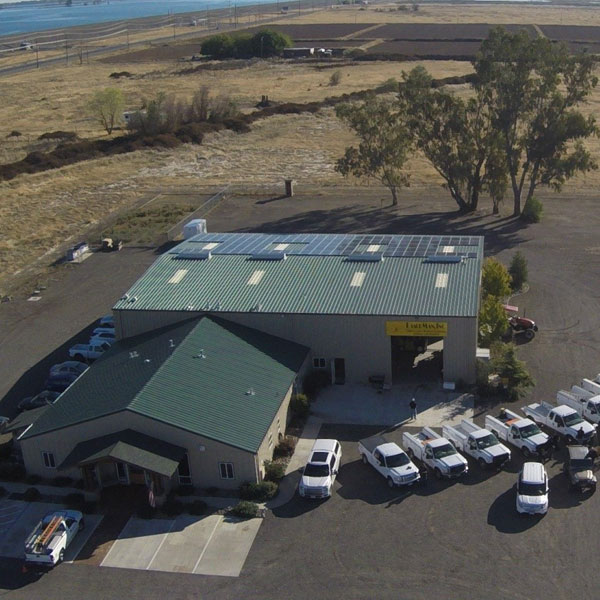 Local Precision Agriculture Expert
Vantage Sierra Cascade is your local precision agriculture expert with a full suite of Trimble solutions. Our solution and technology specialists possess the knowledge and experience to help you with anything your farm throws at you — from in-field solutions and agriculture-specific software to equipment repairs.
Our superior products and services, supported by our professional staff, means you get the highest quality machinery, workmanship, and customer service. When the situation demands for the best, we'll be there.
Mission Statement
To be the leading industry provider of precision agriculture solutions, services, and support utilizing a wide variety of GNSS (satellite navigation systems) and Laser based machine positioning systems. By supplying integrated solutions and expert support, we can enable our clients to collect, manage, and analyze complex information significantly improving their ability to become more productive, efficient, and profitable.