Skip to Content
Providing Harvesting Solutions
Harvest time is the grand finale to all the hard work you've put in over the grueling growing season. It's the culmination of all of your efforts, sleepless nights, and long workdays. The problem with harvesting is, it can be difficult to know where you stand until you're done. Are you staying on schedule with your plan? Are you harvesting at the optimal time? These are all questions that are hard to answer without the use of computer technology. Fortunately, Vantage Sierra Cascade helps get you these answers with our harvesting solutions for farmers in California, Oregon, and Nevada. Contact us today to learn more about the solutions we provide.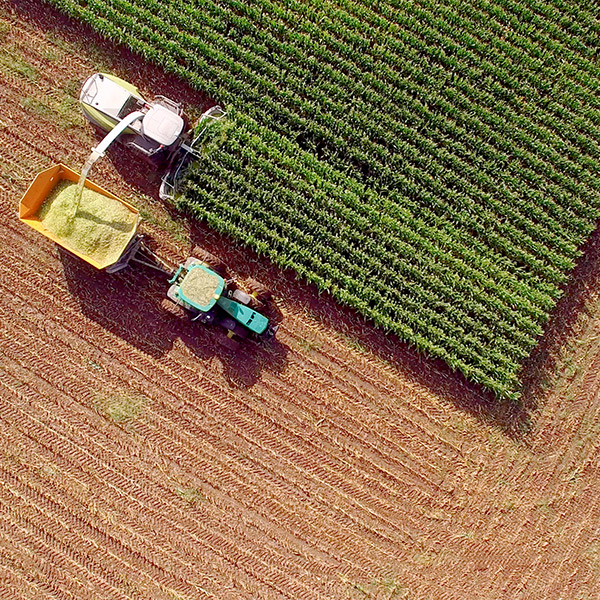 Collect Harvesting Data to Produce a Better Crop in the Future
With harvesting solutions from Vantage Sierra Cascade, you're able to see results from your harvest immediately. These results take into account crop type and current moisture level, determining whether further drying of the crop will be necessary after harvest. With all this data collected and stored every year, you're also able to generate yearly reports to compare growing seasons. You'll be able to identify long- and short-term trends in crop performance and yield, giving you powerful information to help you fine-tune next year's crop. With all this knowledge at your fingertips, you're sure to produce a more successful crop year after year, growing your bottom line and your operation.
Our Harvesting Solutions Help You
Collect and View Data in Real-Time
Our advanced technology solutions allow you to collect and view harvest data in real-time. This lets you know your exact position in your current harvesting plan, so you can make adjustments to stay on schedule.
Manage Crop Health
You'll have the ability to automate soil and plant nutrition through numerous sensors placed across your fields. Monitor your crop's health better than ever before.
Monitor Soil Conditions
Determine the best location and the best time to plant certain crops with technology that determines peak conditions for plant growth. This system can also be used to decide when is the best time to fertilize and harvest.
Maximize Resources
Make the most of your irrigation, protection, crop nutrition, and spraying efforts by allowing our system to determine the amount of each resource your crop needs.
Contact Our Team
The farming solutions you need to grow your operation are ready and waiting for you at Vantage Sierra Cascade. Take the guesswork out of your operation and start relying on hard data to make your planting and harvest decisions every season. Our team is here to help you every step of the way by offering technologically advanced farming solutions to help you plant, fertilize, and harvest smarter year after year. Contact us today to speak to a member of our team about how we can help you.