Skip to Content
Agriculture Technology Training
Customer Training is hosted late January through mid-February. We offer a wide variety of product seminars that cover various topics. This is a solution-oriented service that our customers benefit from each year.
Farming is becoming a more technologically advanced industry every day. Though you used to be able to get by on good old-fashioned work ethic and knowledge passed down from generations of farmers, you need technology to be successful in today's modern farming world. Luckily, Vantage Sierra Cascade is here to help you bring your farming operation into the future. Not only do we provide the new technology your farm needs, but we also expertly install it and train you and your crew to use it like a professional. We offer agriculture technology training services to California farmers who purchase our equipment. Though our technology operates on interfaces that are likely familiar to you, like Android, there is still important information you need to learn about the efficient and successful operation of this new technology. Our training staff will come to your farm and teach you how to use and operate all of your new equipment. Contact us today to learn more.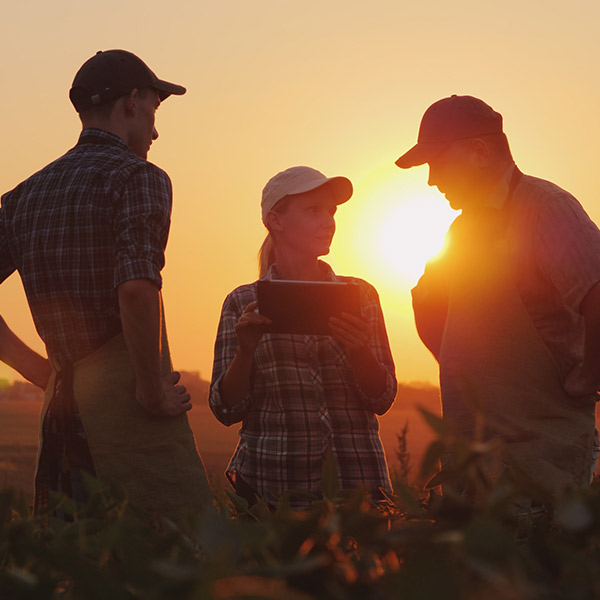 How Our Training Services Help You
The training services provided by Vantage Sierra Cascade aren't a superficial training of the basics of your equipment. Rather, it's an in-depth look at all the features now at your fingertips. We'll send a technician to your location and guide you through the entire process of setting up and using your equipment on a daily basis. This training will teach you how to use all of the different apps and functions on your new equipment, so you can feel confident in your purchase. Our training services ensure you:
Get the Most Out of Your Investment
What good is investing in advanced new equipment if you don't know how to make the most of it? Our training services give you a full overview of your new equipment as well as teach you the tips and tricks of the controls and features to help you get the absolute most out of every penny spent.
Know How to Use the Data Collected
Many of our technology solutions collect data about your land and crop. This is an important asset in making future decisions about planting, fertilization, and harvest. However, if you don't know how to access or interpret this data, it's useless. We'll ensure you understand where to find and produce reports about your crops.
Understand All of the Features
As with many advanced programs, our farming solutions come with an abundance of features to make your job easier. We'll explain all of the features at your fingertips, so you know how to use them in the future for all of your farming needs.
Contact Us Today to Schedule Training
Upgrading your farming operation may seem daunting, especially to those who are used to the old ways of farming. We understand you're likely using methods passed down from years of hard workers, and it's difficult to let go of that. But why wouldn't you want to use every tool at your disposal to help you produce better crops? That's what our technology allows you to do. Even if you don't have experience using sophisticated computer equipment on your farm, you'll be able to learn how with our assistance. We're here to help you update your practices with new equipment and teach you how to use it. Contact us today to discuss your farming needs.