Skip to Content
Agricultural Survey and Field Design
Agricultural Survey and Field Design
As a farmer, you know just how important advanced planning is to your entire operation. You need a plan for how to prepare the land, when and how to plant your crops, and when and how to harvest them. Before the rise of technology, this must all be done using prior experience and a little guesswork. Luckily, new advanced systems can now be used to help you complete surveys of your land and design your fields to promote better crop yields and an improved bottom line each growing season. Contact our team of agricultural professionals today to learn more about the solutions we offer.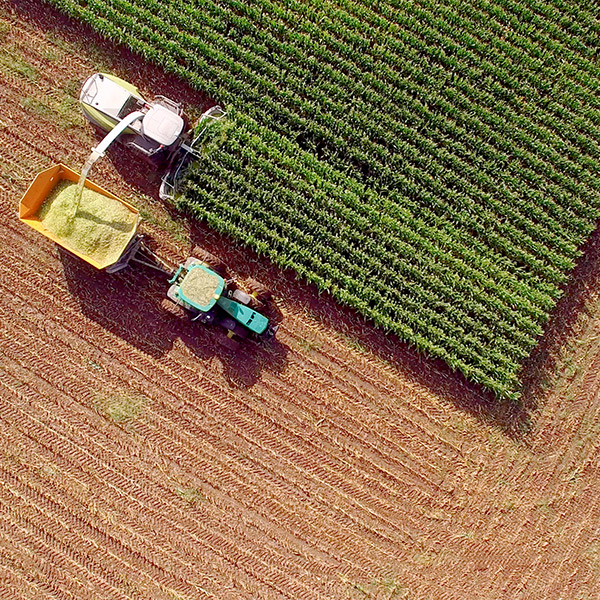 Offering Solutions to Help Farmers
In order to run a successful farming operation, you must have a solid plan. This requires the collection of data about the size and condition of your land as well as the crops you plan to grow. Using advanced technology, Vantage Sierra Cascade can help farmers throughout California, Oregon, and Nevada plan ahead for the planting and harvest season. We can help you evaluate your land and current farming practices to identify areas of improvement to help you boost your bottom line at the end of the season. We offer all of the following services:
Ranch mapping
Application analysis
Harvest mapping
Training
Agricultural Topographical Surveying and Design
Vantage Sierra Cascade supports clients who are leveling in agricultural crop lands by providing them with topographical surveying and design maps. We're able to complete survey designs for land leveling, drainage, furrow irrigation, and contours, as well as detailed analysis that can be used for wetland mitigation marking.
Start Improving Your Farm Today
To stay successful in any business, you have to advance with the times, even when it comes to farming. Vantage Sierra Cascade helps you do that with our agricultural survey and field design services. These services help you better prepare for the season ahead, accurately mapping your land and designing your field to produce maximum crop yield. And to top it off, it only gets better year after year, as we use previous years' data to make tweaks and keep improving your harvest every season. If you'd like to learn more about how we can help you advance your farm into the future, contact us today. A member of our team will be happy to meet with you to discuss our service and product offerings.